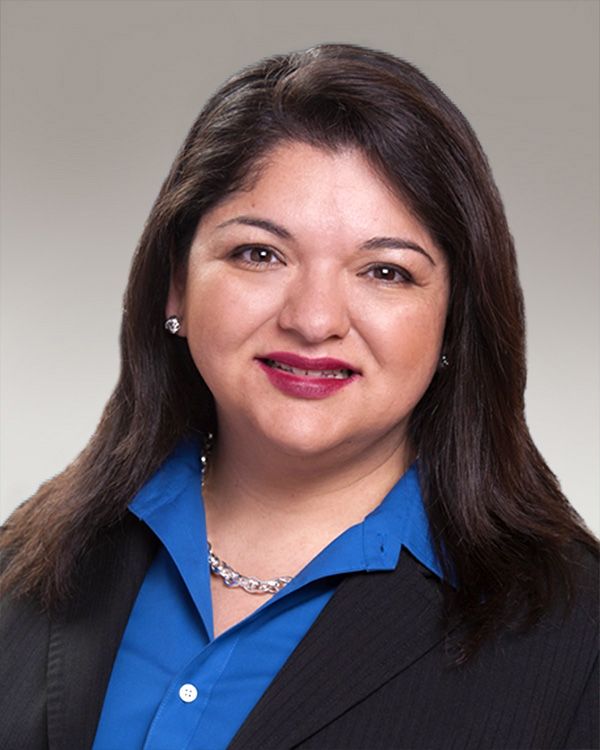 J.D., University of North Carolina at Chapel Hill, 2006
M.P.P., Duke University, 2006
B.A., University of Texas at Austin, 1999
Washington Semester Program (American Politics), American University, Fall 1998
North Carolina, 2007 (inactive; eligible for active status)
Texas, 2009
U.S. District Court, Northern District of Texas
Memberships & Affiliations
Texas State Bar Association
Camp Fire Texas, Board Member (2017-present); Board Selection Committee Member (2018-present); and An Artists' Christmas Planning Committee Member (2018-present)
Hispanic Women's Network of Texas, Fort Worth Chapter Board Member and Education Committee Chair (2013-14)
Eldon B. Mahon Inn of Court, Associate (2011-2013)
Leadership Fort Worth, Member (2013-14)
Fort Worth Leading Edge (Class of 2013)
Texas City Attorneys Association, Member (2008-2013)
Lisa's practice includes general nonprofit, transaction, compliance, governance, workplace, regulatory, administrative, government relation and pre-litigation matters.
Associate and Director of Operations
Lisa offers churches, ministries, nonprofits, and all clients legal guidance on a myriad of matters, including governance, transactional, operations, employment, human resources, administrative, regulatory, governmental-agency interaction, government relations, and other related topics.
Ms. Mares has represented nonprofit organizations, government entities, small businesses, and private corporations on a range of transactional and pre-litigation matters. She provides practical counsel to clients in an effort to mitigate risk while protecting and advancing the best interests of the client.
Prior to joining Middlebrook | Goodspeed, PLLC, Lisa advised businesses, nonprofits and entrepreneurs regarding formation, contract, intellectual property, commercial tenant, compliance, and enforcement matters. Lisa also served as assistant general counsel for a publicly-traded corporation, specializing in compliance, service contracts, business operations, marketing, government relations, regulatory, intellectual property, and employee training programs.
During her time as legal counsel to government entities, Lisa represented clients with investigations and enforcement matters, assisted with compliance matters, advised on data privacy and security, procurement, records retention, open government, criminal law, and election law, and provided policy analysis on critical incident response, juvenile justice, and internet safety concerns.
We work with churches, nonprofits, and schools to further their ministries and seamlessly provide legal advice and services. Put us to work on your side.